We're sure when you think rum, Bacardi or Captain Morgan might immediately come to mind. You're right but there's so much more to this amazing drink. Rum is a distilled alcoholic beverage made from sugarcane byproducts, such as molasses, or directly from sugarcane juice, by a process of fermentation and distillation. The distillate, a clear liquid, is then usually aged in oak barrels.
The first distillation of rum took place in the 1620s…yes, it's THAT old! August is National Rum Month, and August 16th is National Rum Day. Like its friend brandy, rum is a darling in the kitchen too. Rum cake anyone?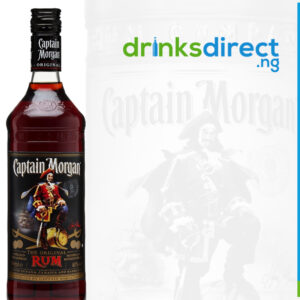 Captain Morgan Black rum is blended with spice & flavors and matured in white oak to bring forth a rich color & taste with notes of vanilla, sugar,spice & dried fruit ending in a smooth finish.