Mumm Champagne Cordon Rouge Brut is a fresh, golden yellow colour with hints of jade, the wine's abundant bubbles, both fine and elegant, demonstrate the finesse of Mumm's Cordon Rouge Champagne. … The bubbles are rich on the palate, but never overpowering. The perfect balance is combined with a rounded, full vinosity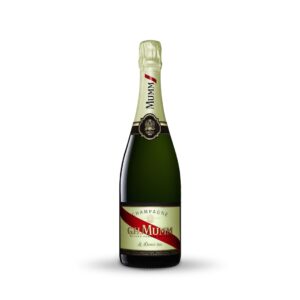 Mumm Demi Sec is made up of Pinot Noir grapes (30%), Chardonnay grapes (10%), and Pinot Meunier grapes (60%) which altogether make a well-rounded and balanced white wine with fresh character. It has a deep golden yellow colour with amber glints with a copious amount of bubbles.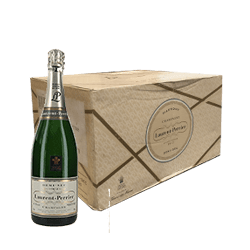 Laurent-Perrier Demi-Sec  has a quite intense, brilliantly elegant, golden yellow colour. It is intense and rich on the nose, opening with top notes of dried fruit, almonds, and hazelnuts, with grilled or toasted aromas. After several years in the bottle, the nose evolves towards rich hints of honey and pine sap. The wine is rounded and generous. On the palate, it is warm and rich, with roundness dominating.