Cognac named after the town of Cognac, France, is a variety of brandy. For a brandy to bear the name Cognac, its production methods must meet certain legal requirements. In particular, it must be made from specified grapes and the brandy must be twice distilled in copper pot stills and has to be aged in barrels made from French oak from one of two specific forests.
Cognac is basically the champagne of Brandy and the easiest and most common ways to drink Cognac are neat or with a just drop of water as you might add to a fine Scotch to "open it up". Cheers!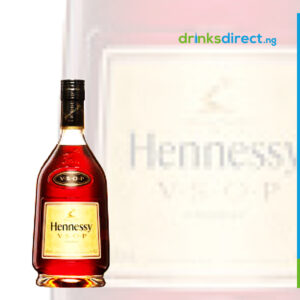 Hennessy V.S.O.P. is medium amber with fine aromas of sweet fruit, honey, caramel, cloves, nuts and oaky notes. The palate is round with smooth fruity flavours of orange peel, prune and vanilla on a long lingering finish. Hennessy V.S.O.P. is a 4 year old cognac, aged in Limousin oak barrels. A world famous cognac producer, Hennessy has a history dating back to 1765 when the company was established by Irishman Richard Hennessy. In the beginning, it was an eaux-de-vie trading business, but Hennessy was going to become the most successful cognac exporter in the world.